What can we help you find?
default
Investors
No
Spire embodies a promise to bring people and energy together in ways that enrich lives and create value for our shareholders.
Today Spire is a strong and growing energy company with five gas utilities across three states, serving 1.7 million homes and businesses.
Our growth is driven by a clear strategy and a strong commitment to do what we promise - for the sake of our customers, our employees and our investors. By consistently delivering on our strategy, we have grown to be the fifth-largest publicly traded gas utility in the country, based on the number of homes and businesses served. 
default
CSR Report 2019
Measuring our impact
No
At Spire, we believe the greatest energy in the world comes from one source—people. So we created a strategy to use that energy for good and have a positive, measurable impact on the world around us. See how we did in our 2019 Corporate Social Responsibility report.
Interested in our previous report?
"We are keeping our promises to customers and investors. We are serving more people and communities better than ever, while delivering increased shareholder value through investing in and organically growing our natural gas business." -Steve Rasche, Executive Vice President and Chief Financial Officer
Attractive investment characteristics
Growing earnings, strong cash flow and increasing dividends
Solid balance sheet, ample liquidity and investment-grade credit ratings
Outlook for long-term annual EPS growth of 4%-7%
Above industry and market average returns to shareholders over last five years
Our growth strategy
Over the last six years, we've transformed our company, increased our scale and expanded the scope and reach of our business. We continue to be driven by our desire and strategy to grow through: 
Growing organically
Investing in infrastructure
Advancing through innovation
Name
Our Growth Strategy - Half Width
default
Name
Above and beyond - Columns
Above and beyond at every turn
To keep our promises and live into our mission, we execute on our financial strategy with precision. With a strong and experienced management team in place we are doing just that by driving earnings growth. This is how we go above and beyond for the people we serve today, and those we aspire to serve tomorrow.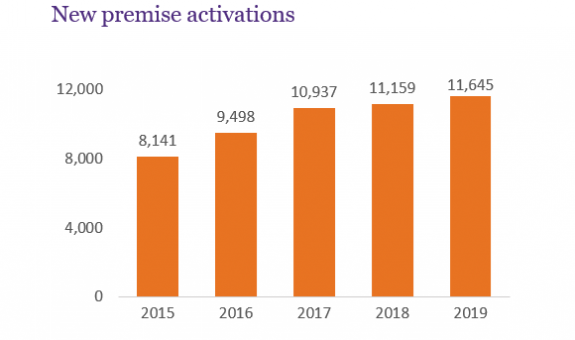 Growing organically
It all starts with growing organically - increasing our customers, improving retention and further penetrating the markets we serve across our three-state utility footprint. We are driving revenue and margin growth and using our increased scale and shared services structure to achieve cost efficiencies and higher margins.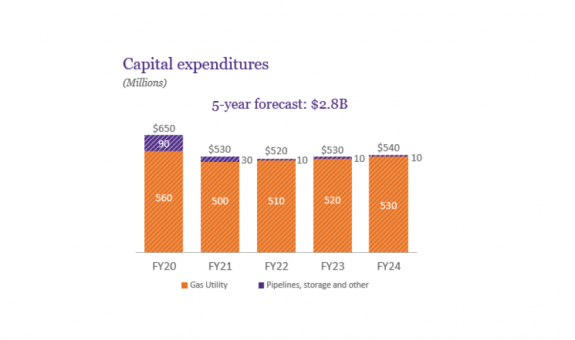 Investing in infrastructure
We're growing primarily through investing in our gas utilities for upgrades to our infrastructure and for new business. Our five-year (2020-2024) capital expenditures forecast reflects a total investment of $2.8B driven by a 15+ year pipeline replacement program. Our utility spend is more than 80% recovered with minimal regulatory lag or reflected in earnings.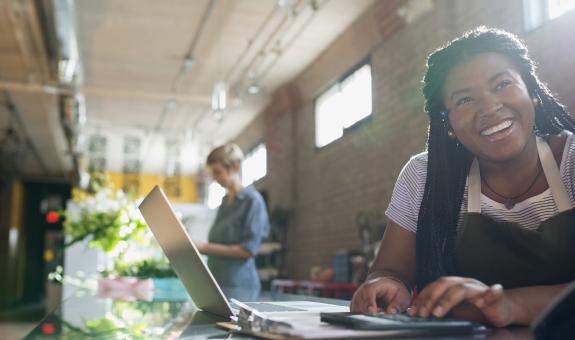 Innovation and technology
We are building on our legacy of continually improving service and efficiency, while reducing costs. We are formalizing our innovation efforts through a structured approach and defined processes. At the same time, we are leveraging technology to drive innovation and stronger performance.
default
our story 2019
Energy that advances
No
At Spire, we're pushing boundaries, growing, innovating and doing all we can to advance people, performance and possibilities through the strength of our energy.